Earlier this month, Piranha exhibited at one of the most prestigious networking events in the area, the Lancashire Business Expo. This is the 4th year that we have been to the event and we were really pleased to get involved once again!
The event took place on Friday the 2nd March at one of our favourite venues, the Preston Guild Hall.
The event is fast becoming the most talked about networking event in the North West and attendees surpassed the number of delegates from 2017, with 3000 people registered to attend the event. It was great to see that not even the snowy weather could put visitors off!
We really enjoyed being able to speak to visitors and fellow exhibitors alike about our full range of marketing and digital services, some of whom we had met before and some who were new to the event.
As well as talking about marketing, we also ran a competition to win a bottle of lovely champagne. The winner of our giveaway was Tom Chadwick from office supplies company Kingswood. Well done Tom, we hope you enjoy your bubbly!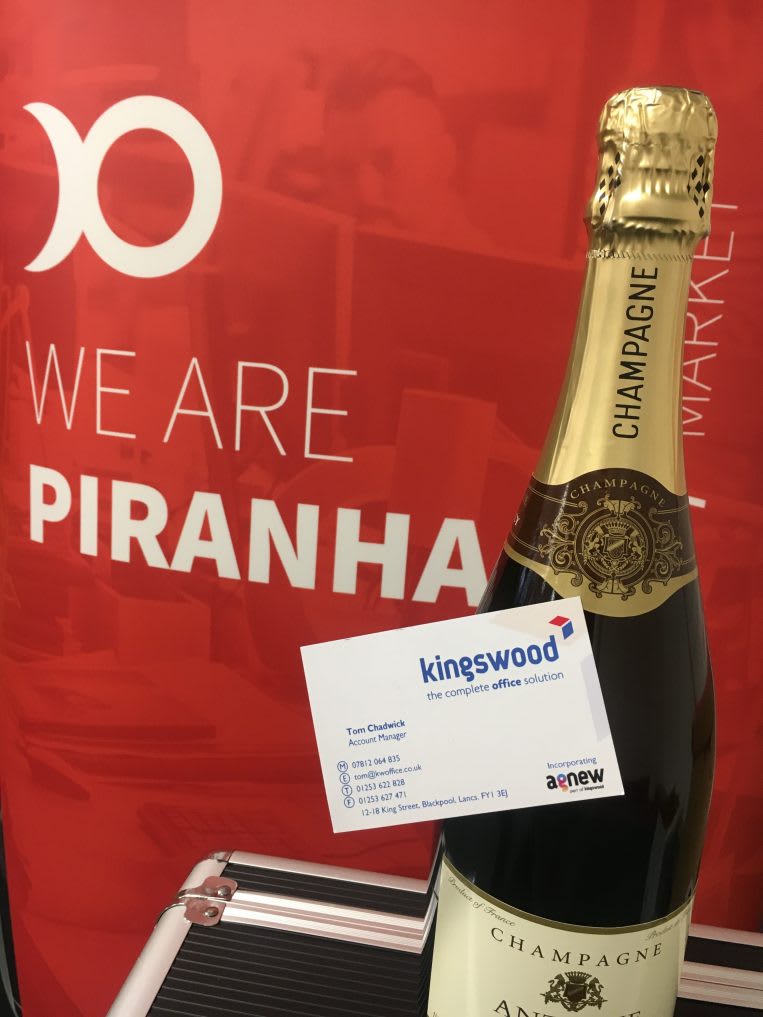 And we didn't just give away a prize, our Business Development Executive Sharon managed to win a bottle of Prosecco and an Instax camera!
Piranha's Account Director, Don Fryer, said; "The Lancashire Business Expo is a great opportunity to meet businesses from a wide range of industries and find out about who they are and what they do. The Piranha team has many skills and areas of speciality, so these events are also a great opportunity to explain how we can help businesses with their marketing."
"We have worked with Shout Network for several years now and were pleased to be asked to design and build the new Lancashire Business Expo website, as well as the website for their brand-new Mersey Expo event this year. After the success of 2018's event, there is no doubt that we will be attending this event again in 2019!"