Zoe – a member of Piranha's Digital Marketing team – has completed the full suite of Google certifications.
Available for agencies to complete online, these qualifications test an individual's working knowledge of Google services including Ads and Search.
It's our collective knowledge and experience that helps the Piranha team do a great job for our clients. That's why it's important to keep up-to-date with the latest industry standards: it helps to keep us at the forefront of our industry!
Zoe's achievement means she contributes towards Piranha's Google-certified status, only bestowed upon agencies that are authorities in their respective fields. We are a full-service advertising and marketing agency; keep reading to learn about our comprehensive digital services.
A Bit About Zoe
Zoe joined Piranha in 2014 and has been here just a little over 4 years. After graduating in English, Media & Cultural Studies from Liverpool John Moores University, she initially joined the company as a Copywriter and today is one of our Digital Marketing Specialists.
During her time at the company, Zoe has established herself as Piranha's authority on Social Media Marketing (SMM). She also mentors Piranha's apprentices in the art of using social media for business purposes and now manages some on our largest Pay-Per-Click (PPC) accounts.
Strength in Numbers
Zoe now joins other Piranha team members with official Google certification, further strengthening our digital marketing department.
Here are the Google exams she's now passed:
AdWords Fundamentals
AdWords Mobile Certification
AdWords Search Certification
AdWords Video Certification
AdWords Display Certification
Google Shopping Certification
Digital Sales Certification
Google Analytics Individual Certification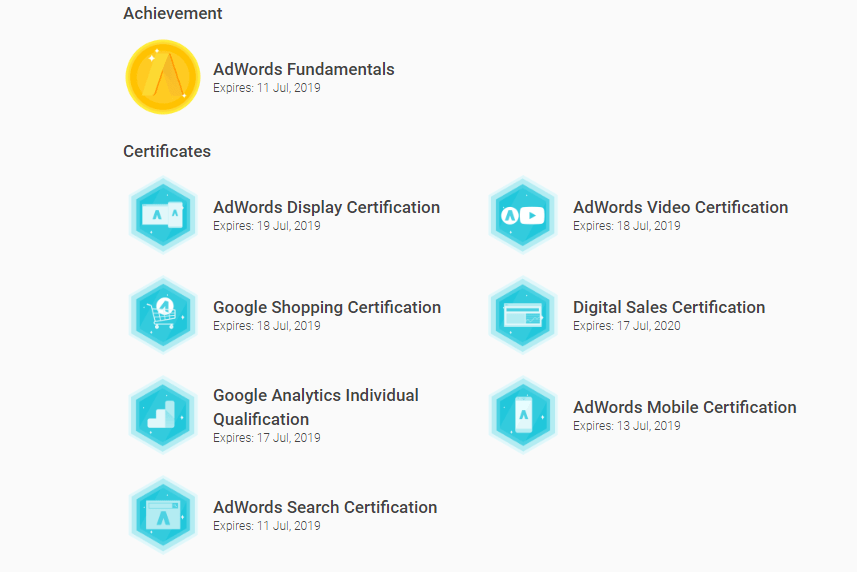 Each of these official qualifications illustrates Zoe's knowledge in different areas of digital marketing. Together, they show how Piranha's professionals can use a wide range of different skills to achieve real gains for its clients!
Digital Marketing by Piranha
Our digital specialists and apprentices – under Digital Marketing Manager Carl – work hard to make each client's website a success.
Carl had this to say of Zoe's success:
"At Piranha, we love to encourage personal development. Zoe's done fantastically well to complete all these exams; it really shows how much she's learnt in her time here. It's also good news for our clients, who will benefit from her knowledge!"
The Piranha team congratulates Zoe on her new qualifications! She can now use them to continue helping all our clients.
If you'd like to discuss your company's digital marketing plan, don't hesitate to get in touch. Call us on 01772 888331 or email your query to becreative@piranha-solutions.com today!