Since Piranha first began over 16 years ago, the company has grown considerably. From just 3 directors starting the business, there are now more than 20 marketing professionals working at our head office in Preston.
If you've been keeping up with our news, you will see we have taken on a number of new team members recently but it's not just our development and design teams that are growing! To keep up with the high demand for our services, we have a new apprentice joining our Digital team.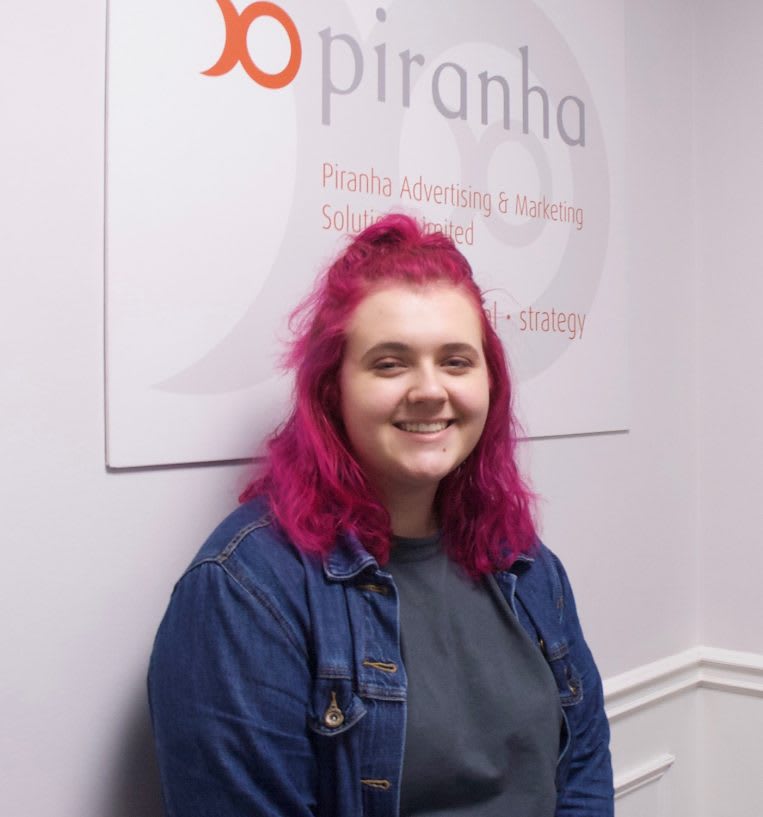 Samantha, who comes from Wigan, recently graduated from Winstanley College and decided that she would like to pursue marketing as a career. As well as being passionate about marketing, Samantha also has a keen interest in IT and graphic design, which is something that will definitely help in her apprenticeship.
While studying at Winstanley, Samantha also worked as an Assistant Administrator at the college. She then went on to work part time in the retail industry, which included being a Sales Team Member at KFC and a Sales Assistant at B&M Bargains.
Piranha's Digital Marketing Manager, Carl Spinks, said; "Piranha is very pleased to be welcoming a new member to the digital team. Samantha will be joining us as a Digital Marketing Apprentice, where she will be covering many different aspects of SEO, including link building and on-page, as well as other areas of digital, such as content, social media and paid search."
"What stood out to us was her keen interest in the world of marketing and developments in the industry, which is something we always look for. We have no doubt that Samantha will fit right in with the team and we are all looking forward to getting to know her more!"